Brooklyn, NY - Dov Hikind Keeps His Promise: Hires Respected Hasidic Ph.D. Benzion Twerski To Spearhead New Abuse Task Force
Published on: September 4, 2008 12:22 PM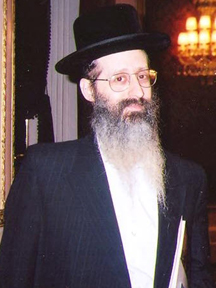 Brooklyn, NY - "Molestors will not find sanctuary in our community any longer," declared Assemblyman Dov Hikind (D- Brooklyn) in launching the Sexual Abuse Task Force. "A predator who exploits our children does not cease his victimization with one child. Left alone, without supervision and/or psychological intervention, a pedophile will continue to abuse children. The threat of being discovered won't deter him, because he can not control his sexual interest in children. Why would any one want to shield the perpetrator?"
In the four weeks since the mother of a molested victim appeared on the Assemblyman's radio program, Hikind's NYS Assembly office has been inundated with calls from victims, many of whom had never addressed the trauma and now decades later are struggling with the psychological ramifications of their exploitation. "It has been overwhelming. I have assigned a staffer to deal with sexual abuse in our community, and I am formalizing a new Sexual Abuse Task Force, spearheaded by Benzion Twerski Ph.D. "I look forward to bringing my skills to this new opportunity to serve the klal," said Twerski.
Dr. Twerski's role as Hikind's Special Adviser on Mental Health Policy is intrinsic to the development of a new model and public policy protocol in tackling abuse. "I have repeatedly heard the refrain about an alleged molestor being 'such a nice guy…it can't possibly be true.' The profile of a pedophile is generally not the strange-looking individual in dirty and disheveled clothing. The violent unspooling of the fabric of the victim's life usually comes at the hands of someone likable, respected, and within his/her inner circle. That is why it is all the more devastating. These are the nicest guys….who harbor the most horrible of secrets…that they can not control their sexual interest in children." said Hikind.
Benzion Twerski, is a graduated with a Ph.D. in psychology from University of Pittsburgh in 1985. He studied in Yeshivos in Scranton, PA, Baltimore, and Jerusalem. He has been one of the leading professionals in youth-at-risk and addictions in the Jewish community. He has been a member of the Professional Advisory Board for JACS for many years. Dr. Twerski published numerous articles in many magazines and Jewish newspapers. He is a member of Nefesh International, and has presented many lectures and workshops on topics of addictions, family harmony, and spirituality. Benzion is the son of famed author and speaker Dr. Abraham Twerski
Mr. Hikind also announced that this weekend Motzei Shabbos September 6th on his DOV HIKIND Radio Show, he will interview a survivor of sexual abuse, a frum Chasidic man about the torment of his abuse fifteen years ago, as a child, at the Hands of Two Community Members.
You can listen in on WMCA 570 AM Saturday night @11:00 PM, or via internet at http://www.talklinecommunications.com/